3 Tips for Buying Unique Outdoor Furnisher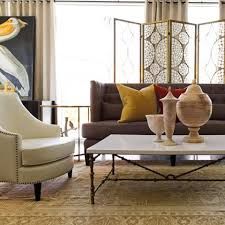 Outdoor spaces and patios call for relaxation, outdoor activities, and lots of laughter. Therefore, you need to have some unique outdoor furnisher to match your mood.
When buying outdoor furnisher keep these 3 tips in mind.
Decide what style of furnisher you want to buy
You can buy unique outdoor furnisher in different styles. For example, you can choose from ethnic furnisher, inlay furniture or transitional furniture style.
If you cannot decide what your style is, look at the furniture you already own. Take note of the color, shape, and texture and this will help you to decide on the furniture style to buy.
Whatever style you choose, make sure it adds value to your home décor.
Decide on material
The weather and the amount of care your outdoor furnisher will need are the two things that can help you to decide on the type of material to buy.
Your outdoor furniture will suffer from the effects of the weather, so think wisely. Obviously, you do not want to buy your outdoor furnisher in a material that will not stand up to the weather conditions. Likewise, the amount of care the material needs is also an important factor.
Teak, resin, and aluminum materials do not really need much attention. Outdoor furniture made from wrought iron are durable and can resist heat. Bear in mind though that metal, iron, and steel are prone to rust and corrosion. Natural wood furniture is also a great choice.
Make Your Outdoor Furnisher Comfortable
Your outdoor furnisher is for relaxation so make your outdoor furnisher comfortable.  
Recliners, daybeds, chaise lounges or even hammocks are great for relaxing.
Buy cushions and pillows for extra comfort, and make sure that you choose a good quality fabric that will not fade away. In cooler months put them away so that they maintain their beauty.
Here are some extra outdoor furnisher tips:
Decide how much you want to spend
Decide where you will place your furniture
Decide how much space you need
Decide if you have enough storage space
Let's Wrap Up
When buying outdoor furnisher think about style, material, budget, space, and comfort.
Our Mantra Home Furnishings ambassadors in Miami, Fort Lauderdale, and Palm Beach can assist you when you are ready to choose unique outdoor furnisher. Please contact us at 954 925 2900 or send us an email at info@mantrafurnishings.com.